Whenever individual greatness is discussed in the NBA, rings are going to be mentioned sooner or later.
Following the conclusion of each NBA postseason, players from the winning team each receive a 'championship ring' which honors their contribution. Of course, the number of rings an individual player accumulates over their career is often used as a measurement for their greatness.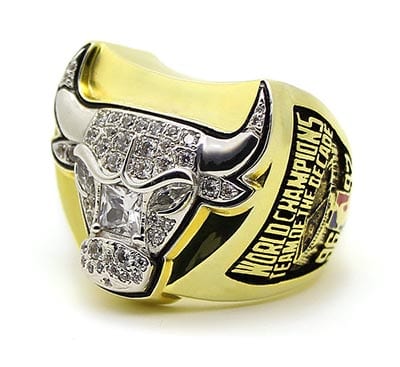 Most Championships Won As A Player
Although championship rings can be used as a metric for individual success, it becomes apparent that champion rings more strongly correlate with the strength of a team. Just look at how players in the Celtics dynasty dominate the table:
| | | | |
| --- | --- | --- | --- |
| Rank | Name | No. of Rings | Winning Team(s) |
| 1 | Bill Russell | 11 | Boston Celtics |
| 2 | Sam Jones | 10 | Boston Celtics |
| 3 | Tom Heinson | 8 | Boston Celtics |
| | K.C. Jones | | Boston Celtics |
| | Tom "Satch" Sanders | | Boston Celtics |
| | John Havlicek | | Boston Celtics |
| 7 | Jim Loscutoff | 7 | Boston Celtics |
| | Frank Ramsey | | Boston Celtics |
| | Robert Horry | | Houston Rockets, LA Lakers, San Antonio Spurs |
| 10 | Bob Cousy | 6 | Boston Celtics |
| | Kareem Abdul-Jabbar | | Milwaukee Bucks, LA Lakers |
| | Michael Jordan | | Chicago Bulls |
| | Scottie Pippen | | Chicago Bulls |
| 14 | George Mikan | 5 | Minneapolis Lakers |
| | Jim Pollard | | Minneapolis Lakers |
| | Slater Martin | | Minneapolis Lakers, St. Lewis Hawks |
| | Larry Siegfried | | Boston Celtics |
| | Don Nelson | | Boston Celtics |
| | Michael Cooper | | LA Lakers |
| | Magic Johnson | | LA Lakers |
| | Dennis Rodman | | LA Lakers |
| | Ron Harper | | Chicago Bulls, LA Lakers |
| | Steve Kerr | | Chicago Bulls, San Antonio Spurs |
| | Kobe Bryant | | LA Lakers |
| | Derek Fisher | | LA Lakers |
| | Tim Duncan | | San Antonio Spurs |
It might be surprising to see certain NBA legends like Wilt Chamberlain, Larry Bird and Lebron James missing from the list. To reiterate, members of dominant teams are those who end up earning the most championship rings.
Most Championships Won As Player/Coach/Executive Combined
One thing that is often disregarded in such discussions is that championships are ultimately a team achievement.
By that, I mean that all players, coaches, and executives play a part in getting to the ultimate prize in the NBA. When you take all of them into account, who ends up as the person with the most rings in NBA history? Well, that's what we'll be looking at today and the answer may not be what you expect.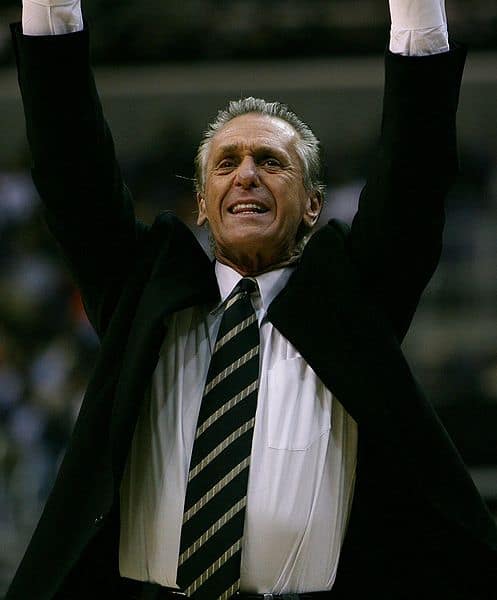 Pat Riley – 9 rings
Nearly everything Pat Riles touched during his long and illustrious career around the NBA has turned into gold. He was a good player, a great coach, and he is an outstanding executive. Many people rightfully regard him as one of the greatest minds in basketball.
His first ring came in 1972 when he played for the Lakers, his second ring came in 1980 when he was an assistant coach for the Lakers, but his greatest accomplishments came when he was put in charge of things.
Riley's takeover as the head coach for the Lakers marked the beginning of the Showtime era in LA. By the time his tenure on the Lakers' bench was over, Riley had more rings than he could fit on one hand. Number 7, and probably one of his favorites, came in 2006 when he took over as the head coach for the Heat.
Riley's work as a great recruiter of superstars led to 2 more titles in 2012 and 2013. While he won more rings than almost anyone in NBA history, Riley is somewhat notorious for not taking very good care of his rings.
There's a pretty famous story of him accidentally throwing away the rings won with the Lakers. Fortunately, he was able to get exact replicas of those rings which are now locked in his safe.
Another famous story involving his rings has to do with his recruitments of LeBron and Chris Bosh.
As the story goes, Riley threw a bag with all his rings on the table in front of both James and Bosh in their individual meetings and basically told them "Come to Miami if you want this". He even let Bosh borrow his 2006 ring and told him to return in when he won a ring of his own in Miami.
Bosh won two rings with Miami but as of 2016, Riley's 2006 ring was still in Bosh's possession. It wouldn't be too much of a surprise if Riley forgot about it and simply got a replacement.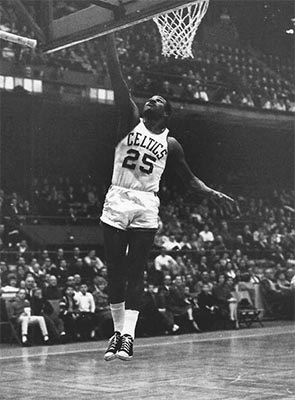 K.C Jones & Tommy Heinsohn – 10 rings
Jones and Heinsohn are grouped together because they were both a part of the Boston Celtics dynasty that ruled the NBA in the 60s, and their careers were extremely similar as you will soon see.
However, Heinsohn retired following the 1964/65 season, a year before the Celtics win their 8th title in a row.
His 8th ring as a player came in the 1956/57 season, his first year with the team. Jones wasn't there for the 1957 title but he was there for the full 8-year run where he got his first 8 rings. You might be wondering why it says that both of them have 10 rings when only 8 are accounted for so far.
After their playing careers were over, both players got into coaching and both would eventually become head coaches of the Celtics in different time periods. Heinsohn led the team to another 2 titles in 1972 and 1974 while Jones did so in 1984 and 1986.
Both remain beloved figures in Boston sports history and, looking at their list of achievements, you can't help but not to see why.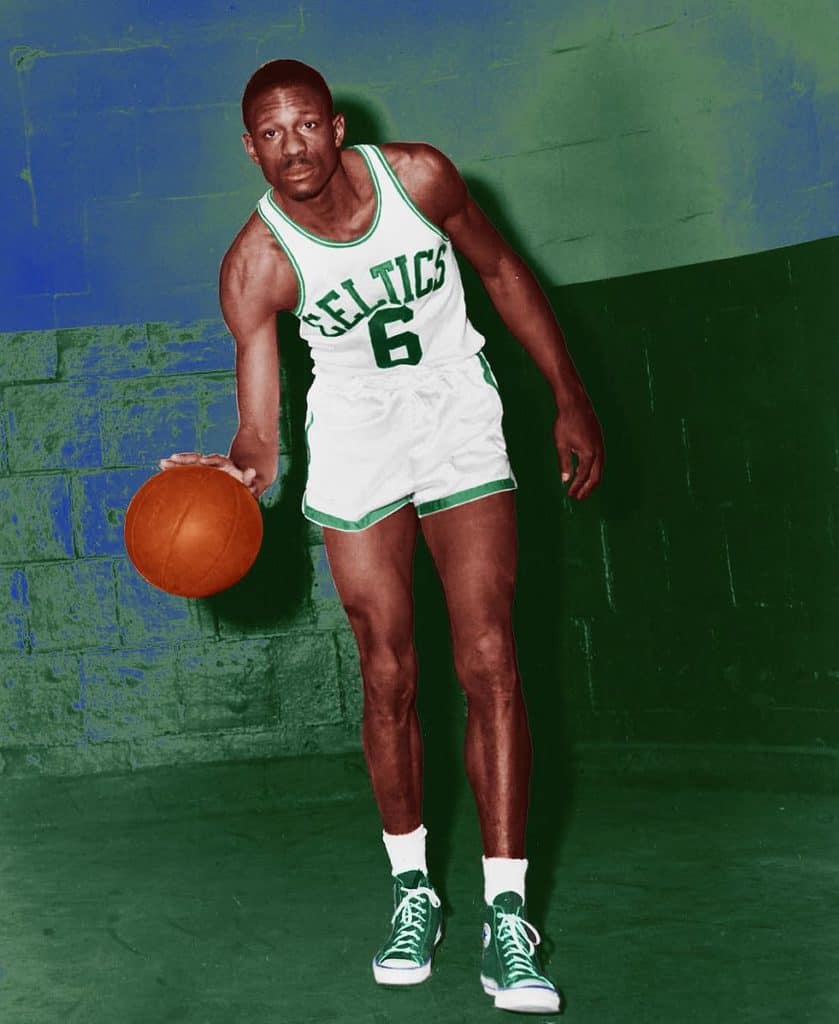 Bill Russell (An interesting case) – 11 rings
If you're asking who has the most rings in NBA history as a player, Bill Russell is absolutely undisputed in that department with 11 rings. Most of his rings came alongside K.C Jones and Tommy Heinsohn, two of the players already featured on this list.
Russell was playing and dominating during the 1956/57 championship season as well as during the entire 8-title run between 1959 and 1966. However, it is his final two rings that are a bit more interesting and that may even shake this list up, depending on how you look at things.
Russell got into coaching immediately after his playing career. When the famous Celtics coach Red Auerbach retired, a few candidates declined to take over for various reasons but Russell accepted. He took over as a player-coach and the first black head coach in NBA history.
His tenure resulted in two more titles in 1968 and 1969. Since he acted as a player and coach at the same time, an argument could be made that he should have 13 rings in total but I don't think that bothers Russell too much since he already has more rings than fingers to put them on.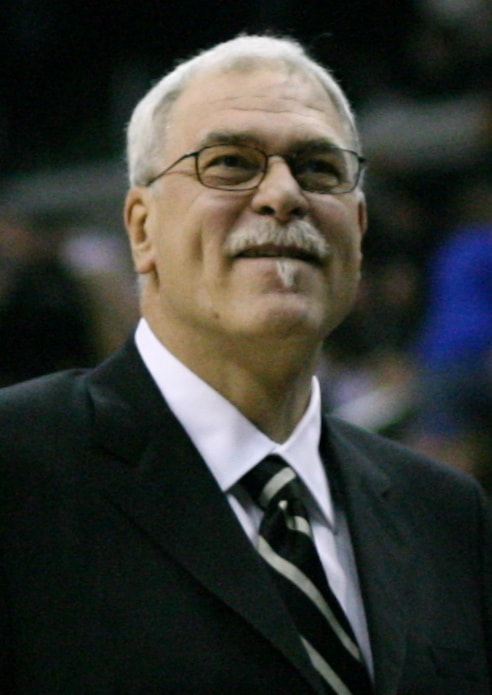 Phil Jackson – 13 rings
The Zen Master's name is bound to come up in any discussion on the greatest coaches of all time. After all, the man was at the helm of three separate three-peats and one of the greatest dynasties of all time in the Chicago Bulls.
He won his two rings as a player for the Knicks 1970 and 1973 but he is far better known for his work as a coach. Jackson was at the helm of the Chicago Bulls for both of their three-peats between 1991 and 1993, and between 1996 and 1998.
The (in)famous Shaq and Kobe pairing in LA resulted in another three-peat where Jackson was able to use his legendary skills of managing player egos to keep the team focused on the ultimate goal despite all the drama surrounding the team.
His final two championships came during his second tenure as the head coach of the LA Lakers in 2009 and 2010. He wasn't very successful as an executive later on but I don't think that bothers Jackson very much since he really has nothing left to prove.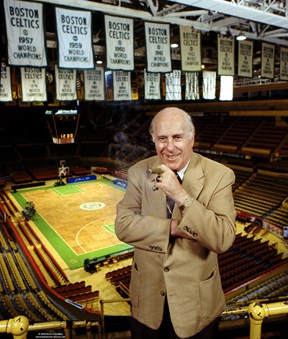 Red Auerbach – 16 rings
The Boston Celtics are the most decorated NBA franchise with 17 championships and Red Auerbach was a part of 16 of them.
By now, you should already be familiar with Boston's dominance during the late 50s and most of the 60s where they got a total of 9 titles with Auerback at the helm.
Well, immediately after his coaching career was over, Red became an executive for the team and won another 7 titles between 1966 and 1984.
It looks as if Auerbach was simply destined for basketball greatness and it is unlikely that anyone will ever take his place on the NBA championship throne.