We have changed the bracket this season to resemble that of the NCAA Tournament. Sixty-eight of the nation's top mascots have been selected for the fourth annual challenge. Some are familiar faces from last year's challenge, and some are newcomers looking for your support!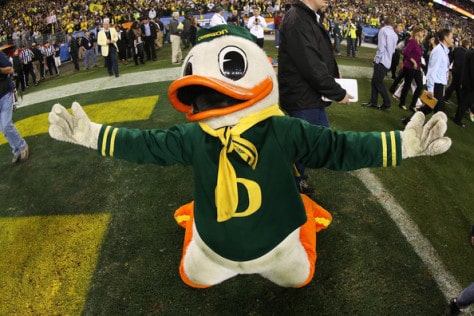 We were on the fence with a handful of mascots, which is what led to the change in the field size and format.
Much like the NCAA Tournament, there will be four 'vote-in' match-ups that will take place on the weekend before voting in the field of 64 gets underway on September 25th.
In the three years that the contest has been around, two different mascots have taken home the title of 'Top Mascot in the NCAA.'
Back in 2014-15, Harry the Hawk took home the title, and proceeded to retire from mascot competitions following the challenge. The former mascot of the Maryland-Eastern Shore Hawks was replaced by his nephew, HH3, in last year's contest.
In 2015-16, it was Sam the Minutman who took home the crown for the Massachusetts Minutemen.
Then, last year, it was a newcomer who took home the crown. Boomer, the mascot for the Missouri State Bears, rolled over competition and picked up his second mascot title of the off-season.
The field of 68 mascots has been separated into four regions, and all of the pairings were selected by drawing names out of a hat. The 'vote-in' pairings and spots in which they were placed in the event were all selected at random.
Voting methods will be announced next week, in advance of the four 'vote-in' pairings getting underway.
---
Voting Rules
Fans can vote for their favourite mascots in two ways this season.
Just like the past three seasons, fans can cast their vote through online polls on our website. Fans can submit one vote per day, per device, for their favourite mascot in the challenge!
Then, at the start of each round, a Facebook album will be created with a photo of each mascot. Any sort of interaction on the photo (LIKE, LOVE, etc) will count as one vote for that mascot for the corresponding round.