Few people would dispute that both men and women want a firmer, rounder and stronger butt.
However, according to Certified Strength & Conditioning Specialist Brian Klepacki, even fewer people know how to correctly train the muscles in that area.
That's why he's authored a program dedicated to teaching people how to correctly train their glutes: Unlock Your Glutes.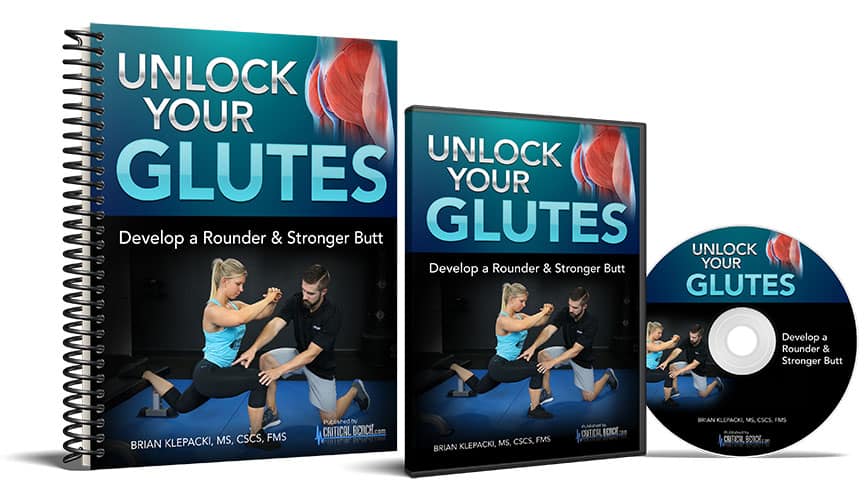 When someone first suggested to me to try Unlock Your Glutes, I must admit I chuckled a little.
There's just something funny about a program that takes butt development this seriously. At the same time, the program was clearly something unique and seemed to be worth checking out.
I've been lucky enough to get access to an early copy of the program. In this review I'll be sharing with you my experiences with the exercises and give my overall impression of the program.
Why Your Glutes Need Training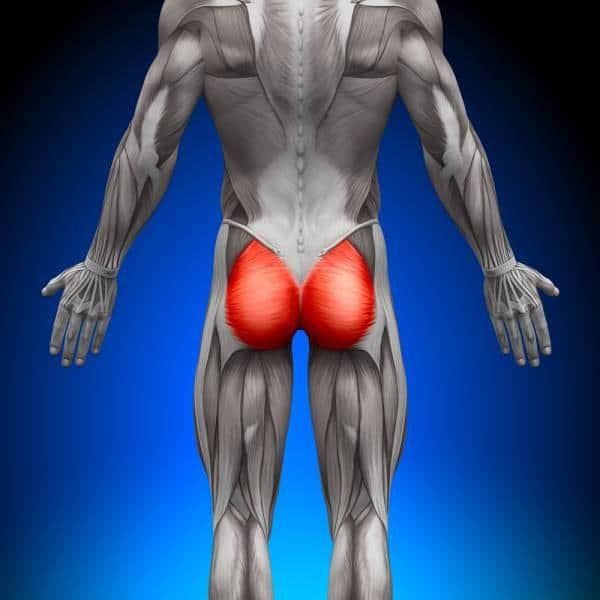 The gluteus maximus is the biggest and most powerful muscle in the human body. They are a massive source of power during every lower body and back movement.
The problem nowadays is, people aren't utilizing these all-important muscles as much as we should.
Why? Sitting, of course.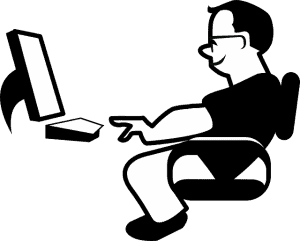 Prolonged sitting (something that is all too common in an era of TV and computers) inhibit activity in gluteal muscles and lead to something known as 'gluteal amnesia', a.k.a. dead butt syndrome.
By sitting down, you literally end up squashing your glutes, constricting blood flow and making them go dormant. Meanwhile, other muscles continue to function normally and are forced to compensate for your sleeping glutes, causing all kinds of muscle imbalances.
Weak glutes are a recipe for poor posture, poor athletic performance and perhaps most worryingly, a higher risk of back, knee and/or lower body injury.
Simply put, strong and healthy glutes go beyond simply having an aesthetically pleasing backside.
You've Been Training Your Glutes The Wrong Way
"Guess it's time to for some squats and lunges then…"
WRONG.
Brian is fully aware about the average person's go-to exercises for working their glutes. Squats, deadlifts and lunges – the holy trinity of lower body exercises are the main culprits.
The issue with these exercises is that glute activation is just a side-effect. They do activate your glutes, but they are primarily leg and back exercises.
Furthermore, the gluteus muscle group doesn't just consist of the big gluteus maximus, there is also the gluteus medius and gluteus minimus. These muscles also define the shape of your butt, and should also be trained.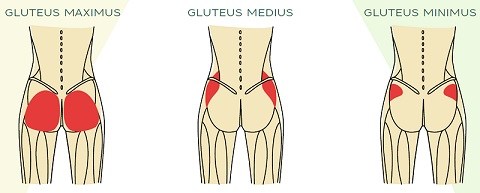 As a frequent gym-goer, I was very well acquainted with squatting and deadlifting heavy weights. That's why I was incredibly surprised when my glutes felt a burning sensation like never before when I tried the exercises prescribed in Unlock Your Glutes.
Go ahead and do some deep hip thrusts right now. Chances are you'll feel something in your glutes that you don't get from doing squats or other similar exercises.
Training "The Right Way"
Unlock Your Glutes goes about training your gluteus maximus muscles in a unique way. It follows 3 key training principles:
1. Glute-Specific Training
Glutes have three planes of motion – vertical, horizontal and rotational. To fully strengthen your glutes, they need to experience motion in all three planes.
Exercises like squats and lunges only activate them in a vertical plane. There is no side-to-side or twisting movements.
Unlock Your Glutes features 36 glute specific exercises that will work your glutes in every possible direction.
2. Waking Up Your Glutes
Being the biggest muscle in the body, our glutes have incredible potential, but excessive sitting leaves us with muscle imbalances meaning they are often under-utilized.
Even simple activities like picking things up, our bodies end up leveraging power from the back rather than the glutes.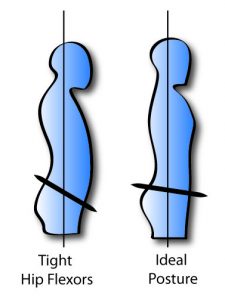 Essentially, we need to first stretch out our tight hip flexors which oppose our glutes.
Once our hip flexors are released, we can start to establish a stronger connection between our brain and butt in what is scientifically termed 'neuromuscular activation'. It's a fancy way of saying our brain remembers to actually use your glute muscles during various movements.
3. 15 Minute Workouts, Twice A Week
The program isn't designed to be a complete, full body workout program like P90X or Beachbody Insanity. It's a program that laser targets your hip and butt area.
You only need to spend 15-minutes, twice a week doing the exercises. That means you can easily use it to supplement any existing exercise routine you have.
Some of the exercises have both weighted and bodyweight variations. Although I have access to weights, I personally chose to do the bodyweight variations.
About Brian Klepacki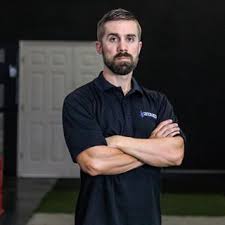 Brian Klepacki, MS, CSCS, FMS, CISSN is a professional fitness trainer with a Master's degree in Exercise Science from FAU.
He is also the editor of Critical Bench, a highly successful health and strength authority website.
He's a functional movement specialist that takes pride in separating fact from BS.
As a result, his training methods are grounded in science.
What Unlock Your Glutes Includes
As a digital download that you have instant access to upon purchasing, the program features the following:
Unlock Your Glutes Main Manual
Complete Coaching Videos
Printable Exercise Chart
Bonus Content (Strong Leg Workout and 14-Day Rapid Fat Loss Plan)
The Main Manual covers everything you need to know about proper glute training. It begins by exposing the misconceptions surrounding glute training and talks about the benefits of a stronger butt. It then talks about the science behind developing stronger glutes before going through all the exercises you'll be doing.
The Coaching Videos are fully HD instructional videos recorded by Brian himself at his very own training facility. They are well explained and feature both 'at-home' bodyweight exercise variations as well as variations for those who have access to gym equipment.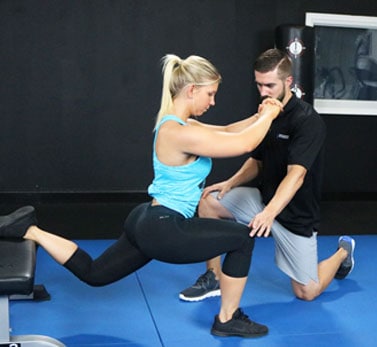 I personally have not bothered with the Bonus Content so can't really comment on it.
Chapter Breakdown
Chapter 1: Meet Your Glutes — Find out what your gluteus muscles are actually responsible for, and why they're so important.
Chapter 2: Anatomy And Bio-Mechanics of The Glutes — Get a short lesson in glute anatomy to help you better understand them.
Chapter 3: The Sleeping Giant — Learn some exercises that get those all-important gluteus muscle fibers firing.
Chapter 4: A Healthy Front = A Healthier Back — Learn why healthier glutes can relieve back pain and make everyday movements a whole lot easier.
Chapter 5: Health Benefits Of Stronger Glutes — Find out the health risks associated with lagging glutes, and the surprising health benefits of strong glutes.
Chapter 6: The Posterior Powerhouse — Find out just how much power the glutes are responsible for. Sprinters, Gymnasts, Football Players – All of them depend hugely on the power of their butts.
Chapter 7: Building A Stronger, Bigger Booty — The key exercises to making your booty stronger, bigger and more toned.
Chapter 8: Burn Fat And Sculpt A Rounder Booty — An aesthetically pleasing booty shouldn't be loaded with sagging fat. Find out how cardio and resistance training can reduce the amount of fat in the area.
Chapter 9: The Scientific Solution — Get to know the science that goes behind your booty training, scientific citations included.
Chapter 10: Program Overview And Parameters — Everything you need to know about what goes on around the workouts: nutrition, warming up, timing and more. Also included, a finisher workout sheet to make sure you stay on track.
Chapter 11: Final Thoughts About The System — Brian shares some extra thoughts about the system.
Chapter 12: Workout Charts
Chapter 13: Exercise Definitions And Pictures — A full library of the exercises for quick reference.
The Pros
Brian Klepacki Clearly Knows What's Up
I've gone through a fair share of fitness instruction videos before and have to say I haven't come across an instructor as thorough or scientific as Brian Klepacki. He might not have the energy and charisma of the legendary Tony Horton, but he has his own charm.
Be warned, he does like to get a little technical. Here's a short video you can watch to get an idea of how his instruction videos are:
Aesthetic And Functional Benefits
Brian is fully aware that a beautiful butt is primarily what drives people to get on his program. And the program is definitely designed to achieve a firmer, rounder butt.
However, while I appreciate the aesthetic changes I've had, I didn't expect the wide range of other health benefits that come with a healthier backside. Being a basketball player who values a more powerful vertical jump, the program also improved my performance on the court.
Supplements Other Workouts
Unlock Your Glutes doesn't require a huge time investment. It's more of a supplementary workout that you do 15 minutes, twice a week.
It's great if you have a packed schedule and want to see changes to your butt in the shortest time possible. I'm not aware of any other glute-specific workouts that go in as much detail as this one.
Awesome Instruction Videos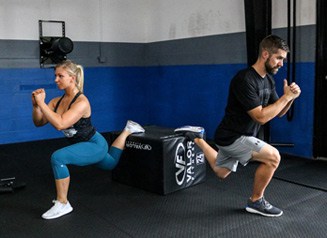 The truth of the matter is most of the exercises have existed for years and you could probably find out how to do them somewhere on the internet.
However, Unlock Your Glutes keeps everything nicely organized. The instruction videos are short and to the point and consistent with each other. It really does feel like you have a personal trainer going through each exercise with you.
Doesn't Break The Bank
Being a brand new program for 2018, it's currently in early access and available for a discounted price of $15.99. It also features a full 60-day money-back guarantee.
The Cons
A Tad Complicated
I don't have many complaints about the program, but my biggest gripe would probably be that there's a little too much scientific detail. Brian is clearly passionate about raising awareness of our glutes, but sometimes I just want to get on with the exercises.
A Tad Too Many Different Exercises
While I fully appreciate that squats and lunges don't fully activate your glutes, 36 different exercises seems somewhat excessive. There's definitely a bit of a time commitment involved in getting to grips with all the exercises.
Final Verdict
Unlock Your Glutes is without doubt the ultimate glute-specific training program. If you know of any other workout plan that goes into this much detail to specifically strengthen your butt, let me know in the comments section.
As a result, I highly recommend it for people who aren't too happy about the way their butt is. It isn't a massive time sink and laser targets your glutes.
Your butt will end up looking a whole lot better and you might even fix some postural issues along the way.
On the other hand, the program doesn't make much sense for people who have no complaints about their butt.
If you already have a nice and firm, round butt I don't see much point in doing the program unless you're competing for a butt competition — assuming that's even a thing.