Unless you're new here, you've probably seen me mention The Jump Manual a number of times.
This shouldn't come as a surprise. It is, after all, the very first online jump program of its kind that quickly rose to fame back in 2010.
With all the new competition, it certainly isn't the flashiest program around. But, it is a tried and tested program with a great track record.
Despite purchasing the Jump Manual all the way back in 2015, I never actually did a full review for the program as I didn't complete the program from start to finish.
Well, fast forward a few years to this year and I had the chance to revisit it. I went through the whole program and I'm ready to share my experience and thoughts.
Who's It For?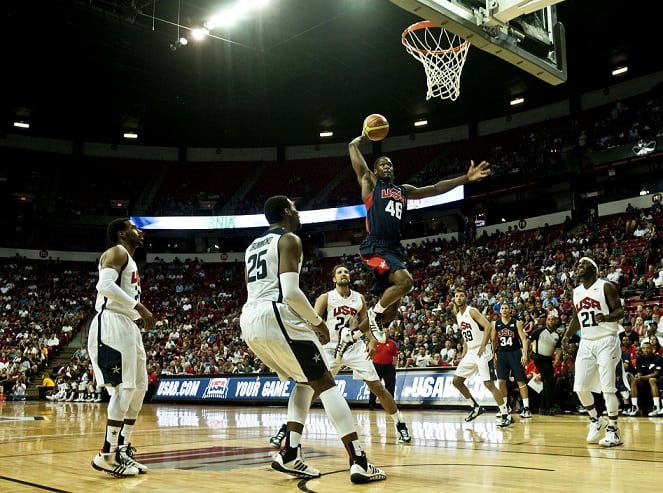 Understandably, most of the people who want to jump higher are people who want to dunk a basketball.
There's simply no way that you can be a basketball fan and not have the thought of being able to slam dunk ever cross your mind.
But unless you're really tall or blessed with great natural athleticism, you'll have trouble touching the rim let alone dunking a basketball.
Many people are not so desperate to dunk and leave it at that.
But, if you're really keen, The Jump Manual is designed to make sure even you can dunk a basketball.
It's a 12-week program purely made to make you jump higher. 12-weeks of regular training is no easy commitment, so it's only for those who are really serious about jumping higher.
Not Just For Basketball Players…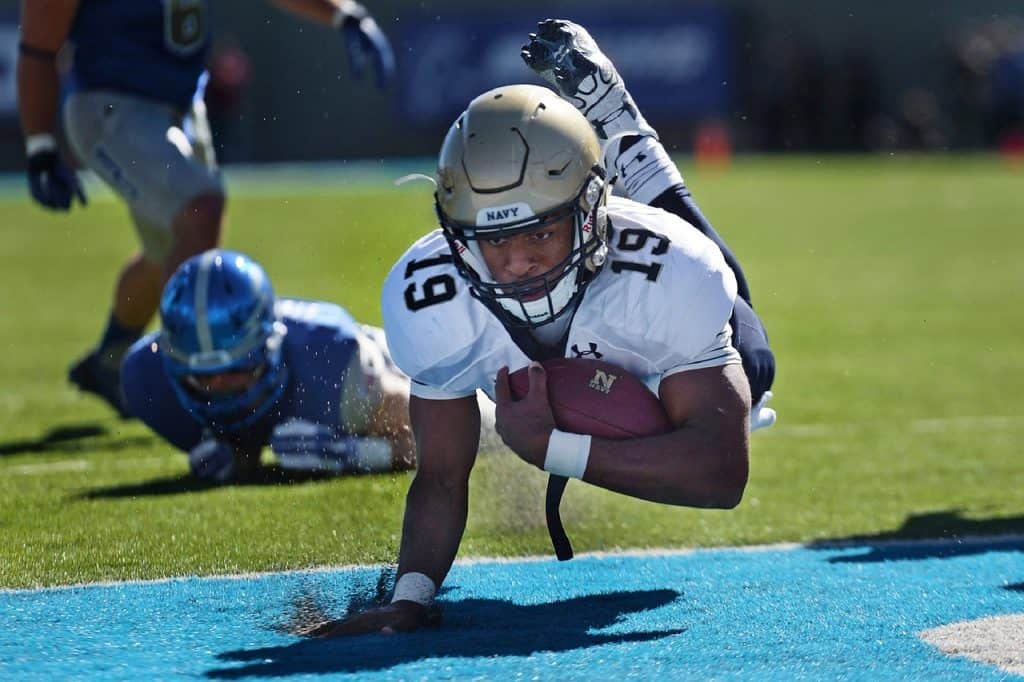 Of course, the program will benefit those people who are active in other Sports.
Even if you don't care about Basketball, jumping higher is extremely important in Football, Volleyball, and useful in sports like Soccer and Tennis.
Let's not forget that your physical condition and explosiveness will also skyrocket over the course of it, making you a better rounded athlete.
Meet Jacob Hiller, Your New Personal Trainer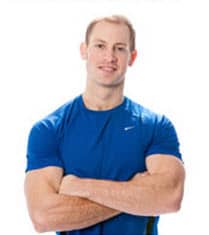 Jacob Hiller is the creator of The Jump Manual and has experience working inside professional basketball and Olympic team coaching staff.
More recently, his focus is on training professional dunkers (yes, there are people making a living from dunking alone).
He's literally devoted years to creating the ultimate jump training program, combining sports science with years of coaching experience.
Everything in the training system is carefully planned out by him and he's also the guy who'll be demonstrating the exercises in the instructional videos.
He'll also directly answer your questions, a very useful perk of being a member of the course.
You might not meet him in person but like it or not, you're going to be seeing a lot of him. Fortunately, he's a very likable guy.
The 10-inch Promise
The Jump Manual proposition is fairly simple – give it 12 weeks, and you'll add at least 10 inches to your vertical – GUARANTEED or your money back.

The bold statement led it to being featured in ESPN, GQ, Men's Health and other sports and fitness media outlets following its release.
Its booming success meant many other jump programs have sprung up since, with varying degrees of success.
Before we answer the question 'so does it work?' let's talk about how the program works and what it involves.
Jump Manual Program Structure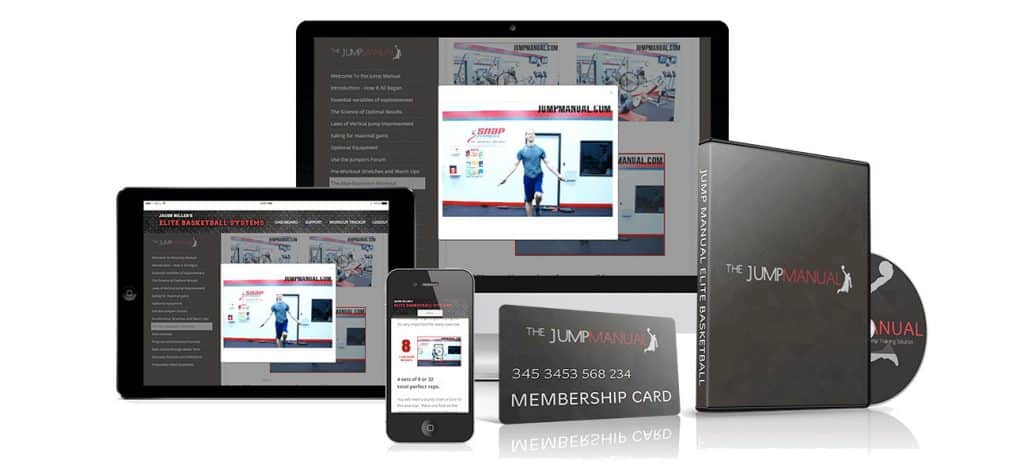 First of all, I need to point out that the Jump Manual is a massive program. That's both a good and bad thing.
You get a digital eBook consisting of 8 chapters, and then there's the instructional video library.
The eBook portion is covers a lot of theory, before covering the actual workouts in the last two chapters. It's main topics are:
Understanding Muscle 'Explosiveness'
Speeding up recruitment of Twitch muscle fibers
Nutrition
The benefits of stretching and a good pre-workout
'Ultimate' Pre-workout warm up
'Max Explosion' workout
An Exercise Routine You Won't See At School/College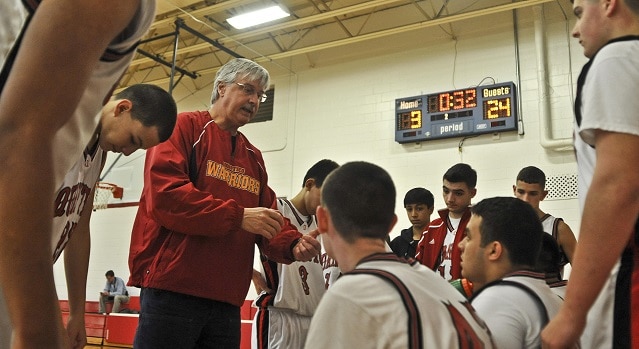 Even most good basketball coaches aren't fully aware of the bio-mechanical intricacies of the jump.
They typically care more about endurance, passing and ball handling, but won't go out of their way to make you jump higher.
This is definitely something that is on YOU to learn and apply.
The Jump Manual workout plan covers all the exercises you need to jump higher in intricate detail. You won't be left guessing about when to do which exercise, how long to rest and so forth. It's all spoon-fed.
The video library gives you step-by-step instructions of each exercise to make sure you can perform each exercise correctly.
Exercises include explosive variations of popular lower body exercises (e.g. deep squats, lunges), as well as a number of exercises you most probably haven't tried before.
Plyometrics Are Key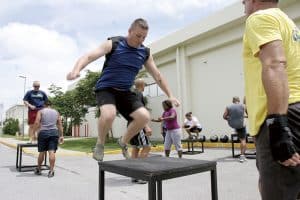 Plyometrics are the foundation of any good jump program, and you'll find plenty in The Jump Manual.
These are simply exercises which you perform at high intensity with the purpose of increasing your body's speed – The amount of force you can generate in a small timeframe (i.e. power).
It's important to differentiate power from pure strength. Your body only has ~0.3 seconds to push off the ground before lifting off, so all the strength in the world won't help your jump unless your muscle fibers are firing quickly.
Of course, in that limited time-frame your muscles can't perform a full contraction-extension cycle that utilizes 100% of your muscle fibers, but these exercises will significantly increase your muscle efficiency.
Program Workouts
The Jump Manual workout is a 14 day split, meaning you'll repeat the workout every 14 days. That's great, as it means after the first 14 days you will be familiar with the workout.
There workout can be divided into 4 categories:
1: Plyometric Training
As discussed, this type of exercise is what really helps to activate those fast twitch, type-IIB muscle fibers that are responsible for the power generated during a jump. Exercises include split jumps, box jumps, medicine balls and so on.
2: Strength Training
Strength is a component of a powerful jump, so you don't want to be held back by lack of pure strength. The strength building exercises include the likes of squats and deadlifts which primarily build your lower body muscles.
3: Core Training
The core is your body's 'power center' and includes your abs, hips and glutes. Every professional athlete recognizes the importance of having a strong core – it helps you change direction and jump with maximum efficiency. Planks, crunches and other exercises are prescribed to develop your core.
4: Stretching
Stretching is an important aspect of the workout for two reasons. It helps you jump higher by increasing your flexibility and reduces the risk of injury.
Program Prerequisites
Due to the intensive nature of training for explosiveness, the program is only suggested for those who are in a physically stable condition, without any pre-existing joint issues which could be aggravated by the workouts.
You don't need to be in fantastic shape, either. In fact, the program will benefit those who are out of shape most. Unathletic guys have a lot to gain from The Jump Manual, as explosiveness can only be trained through quick and powerful movements. The human body will naturally avoid utilizing fast twitch fibers unless you are doing movements where that extra speed is necessary.
If anything, it's the NFL and NBA players who would benefit least from the program since they are so close or practically at their maximum potential.
Do I Need Gym Equipment?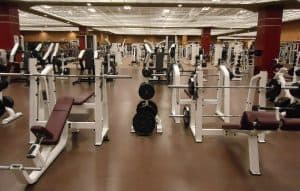 In terms of equipment, access to a Gym or having home equipment (weights including a barbell) is helpful.
Jacob's program includes exercises which utilize weights for the strength-building portion of the program.
However, he is aware that not everyone has access, and provides bodyweight alternative exercises which are just as effective.
Does The Program Work?
By far the most important question, does the program really deliver on its promise to increase your vertical jump by 10 inches?
Before its release, The Jump Manual underwent a trial with 20 healthy participants and showed an average increase of just over 10 inches among subjects over the 12 week course. It therefore has been shown to be a very effective jump program.
Since its release, it has gone on to sell over 100,000 copies and has received overwhelmingly positive testimonials.
I personally gained close to 10 inches last year with a similar program, Vert Shock (and landed my first dunk, might I add). Vert Shock is a more recent jump program that is similarly structured to The Jump Manual. Many of the exercises you'll find over in that program are in this program too.
How It Helped Me
Although I could already dunk thanks to Vert Shock, I completed The Jump Manual from start to finish earlier this year to further develop my vertical jump.
It would be unrealistic of me to expect to add another 10 inches to my vertical jump because my previous jump training had pushed me closer to my physical limits.
However, going over The Jump Manual this year added an additional 5 inches to the ~10 inches I gained last year.
There are diminishing returns to jump training programs, but I am closing in on the 40 inch mark. The Jump Manual was therefore, in my humble opinion, remarkably successful.
A Little Criticism Of The Jump Manual
Being the 'original' jump training program, The Jump Manual shows many signs of age. It doesn't have the presentation you might expect from an online training program in 2018.
The program's workouts and exercises remain unchanged, which isn't a problem as they will be just as effective today as they were upon release.
However, the website looks outdated and is more or less unchanged.
I would like to see Jacob re-recording exercise videos in full HD, using a paid actor if he is too old to jump like he did ten years ago!
More Content Than Necessary
The other thing is I feel like the program could have been condensed into something smaller.
You get a little sense of information overload when you first go through it. If you love theory you'll love The Jump Manual, but many users will just want to get stuck into the workouts.
Perhaps splitting the eBook into a workout eBook and Theory eBook would have been better.
Final Verdict
Overall, the Jump Manual is a fantastic investment. You'll reach new heights (pun intended) and if dunking is what you're after, probably land your first dunk some time during course.
It includes weight training which isn't a part of other programs, so if you have access to a gym equipment and want to make use of it, they're a perfect match.
How Does It Compare With Other Similar Programs?
Of all the jump programs, the Jump Manual is the most theory heavy. I also believe that makes it the most complete jump training program out there.
With a Program Duration of 12-weeks, it is the longest program out of all the well-known jump programs.
That's not a bad thing, jumping higher and landing your dunk doesn't need to be a race.
If you love a mix of theory and practice, then fine, but if you're interested in a more streamlined program, Vert Shock is a better alternative, IMO.
Be warned though, as with any other course you have to make a serious commitment as intensity and consistency are necessary to achieve success.
Don't be that guy who gets hyped about something and then decides the actual work you have to put in is too tiresome or boring a few days in. I've seen it happen more often than not.